China network television (CNTV), established at April 28th 2006, is the platform for new media business of CCTV International Network and is the exclusive authorized institution to conduct network distribution and promotion based on the multiple information offered by television programs of CCTV International Network. The essential target to conduct the national network television by CCTV is to "seize the commanding heights of network videos", to give full play to mainstream values of the distribution function of national network television, to "adapt to new features and requirements under the condition of Informatization and Globalization", and to realize "China's voice expressed in global way".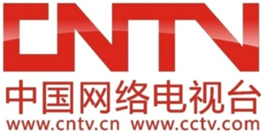 Because of the dual features, networking and broadcast, of network television program, the main requirements on the current built system are: (1) video on demand, which will need to support thousands of users' parallel broadcasting request, (2) real time rebroadcasting, which will need to compress the real-time video signal into digital signal and distribute it to the server requested clients in the way of broadcasting.
In order to assist billions of the parallel operations of the online broadcasting system builded by China network television, the Sugon provides R210 high-performance server and integrated management system, Gridview, to CCTV International Network, which can undertake millions of accessing times of the CCTV International Network's daily page view. After the strict tests by CCTV International Network, this project is fully affirmed by the hardware project team of the television.
Sugon Company undertakes the building of video live broadcasting system fundamental platform and sets up CDN nodes in many cities of China, including Beijing, Jinan and Shanghai, after successful joining in CNTV. It assists CNTV to complete the major live broadcasting activities in recent years without a hitch, including recent years' livebroadcast for Spring Festival Gala, South Africa World Cup, European Cup and the London Olympic Games, achieving a good reputation.
Meanwhile, Sugon Company also assists a lot in other projects of CNTV, such as providing 200T ParaStaor parallel storage for CNTV new media, providing about 600 servers for CNTV CND project over a long period of time, participating in the project of "new television locating" of CNTV, and participating in the CNTV's building of media information management platform for financial channel, news channel and legal channel.